The MARCO system has been designed as a modular, easy to assemble and seamless solution for the Exhibition Industry. Whilst is can be used for structural builds with a custom booth appearance, it is also ideal for, amongst others,creating meeting rooms, meet-up stations, singular Exhibitor pods or simple free standing directional signage.
What differentiates the system from others is the seamless nature of the graphics, making for large printed images without interruption.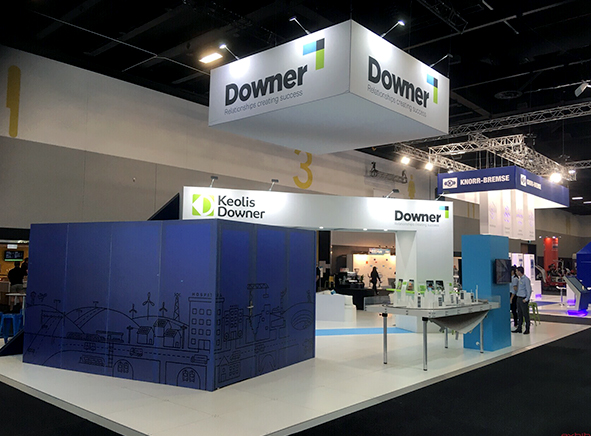 Downer @ Ausrail 2019: The brief was to create a large private meeting room on the stand but at the same time use the structure externally for a large Hero image.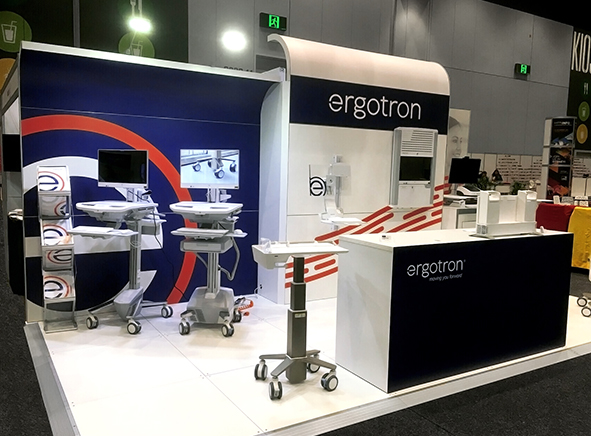 Ergotron at HIC 2019:
Designed from our modular MARCO system, the brief was for seamless graphics and ability to install Client Product for display on the walling.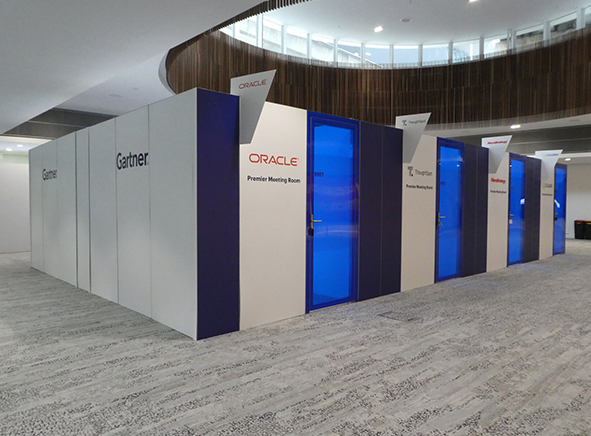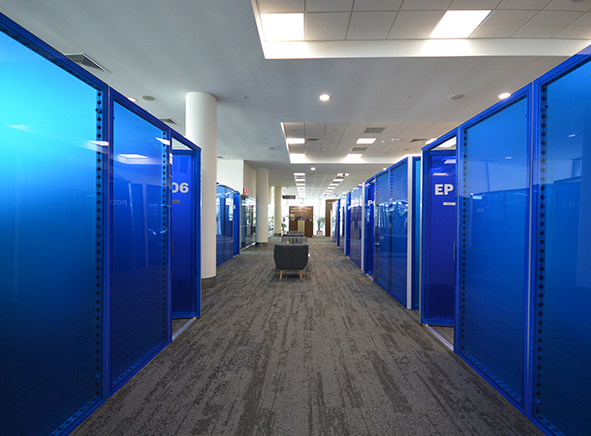 Gartner IT Symposium/Xpo 2019: With a large volume of Sponsors at the Symposium, the volume of identical meeting rooms allowed for continuous private meetings throughout the duration of the Event. Key features included the blue acrylic infill panels with the option to brand the meeting rooms internally.