After 30 years experience in the exhibition industry and 20 years experience of managing our own company, Exhibit Systems has it covered.
We have a proven track record in large and small scale event construction that allows our clients to concentrate on the show with the confidence they have the right team to fully satisfy the many demands that exhibitors bring to the exhibition floor.
Exhibit Systems have successfully been appointed as the official infrastructure contractor for hundreds of events across the country, delivering a range of exhibition infrastructure elements including all display booths, carpeting, temporary partition walling, signage & graphics, feature areas, lighting & electrical services, and stream areas & set production.
Exhibit Systems are proud members of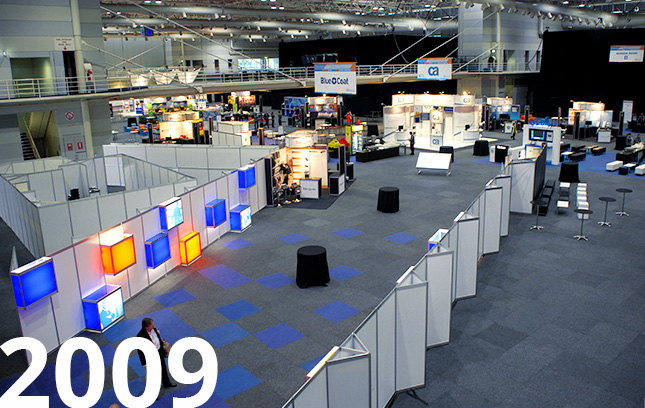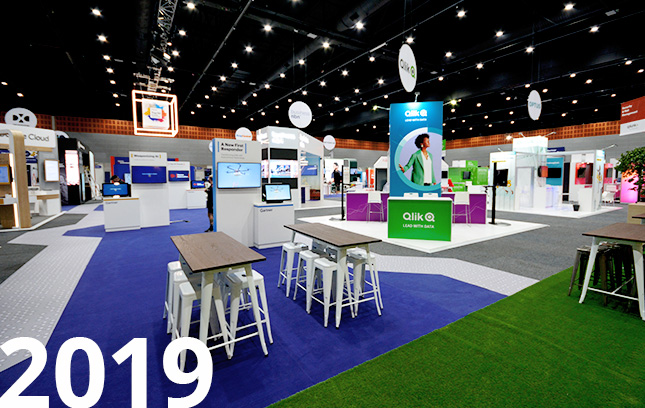 Gartner IT Symposium/Xpo
In 2009 Exhibit Systems began to work with Gartner Australasia on the Gartner Symposium ITxpo.
As the event developed over the following 10 years, growing exponentially and moving to a new venue in a different state, Exhibit Systems has been able to achieve scalable growth to provide the seamless service required to execute the event to Gartner's exacting global standards.
"The ability Exhibit Systems has shown to develop scalable solutions and create real value for our brand has been absolutely invaluable in helping the event to grow year on year. Their attention to detail, in both design and execution, ensures that we always have best outcome in terms of creative design and functionality.
The customer service in the lead up to, and during the event, is second to none, and nothing is ever too much trouble, which always makes our jobs so much easier, and more importantly provides our exhibitors and sponsors the best event experience possible."
Pamela Hardy, Gartner Australasia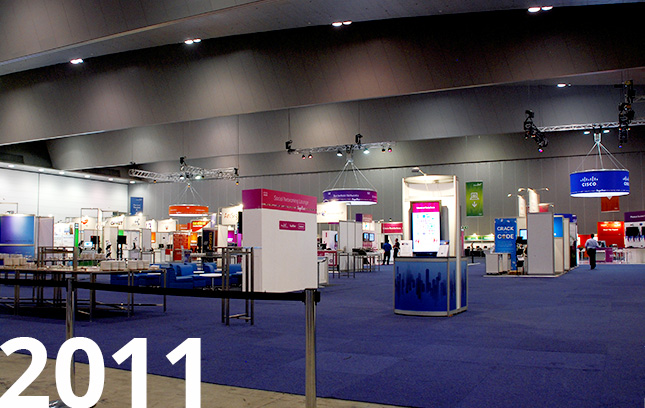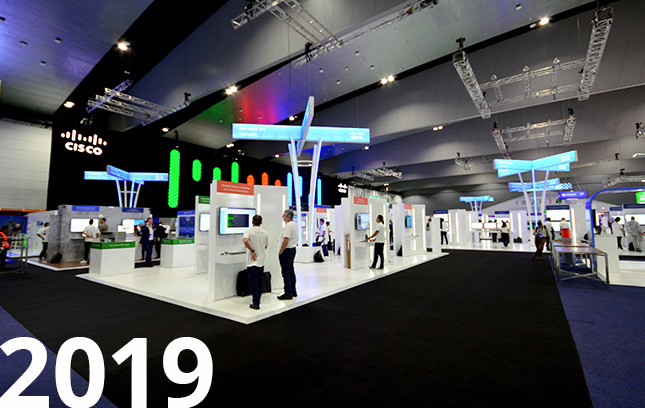 Cisco LIVE!
In 2011 we started to work with PDK Events to design and build the areas for Cisco to showcase their technology at Cisco LIVE! In 2011 the stand was several small stands that were primarily system built and in 2019 the stand was 2,600sqm. Showcasing well over 100 demonstrations of Cisco's industry-leading technology, as well as meeting spaces and one-on-one interactions, the stand was a fitting reflection of Cisco's position in the marketplace as the global tech giant.
It was also the first exhibition stand in Australia to feature an autonomous car, driving delegates across the stand and back. Exhibit Systems have been awarded the EEAA award for best custom stand for the Cisco stand 5 times in 6 years. Not only have we received industry awards but we have exceeded our clients' expectations and this can be seen by the testimonial below:
"The dedication of the design, production and operational staff at Exhibit Systems is testament
to delivering a stand of this magnitude and quality."
Godfrey Gauci, PDK Events
Have questions? Let us know!